Delivery
Delivery options
BBS ltd normally despatch goods same working day, if ordered before 2pm, subject to stock availability***, by Royal Mail Tracked 48
...or if you choose Express 24hr tracked or DPD Courier. (Working days are Monday-Friday)
Weather disruption areas - Click here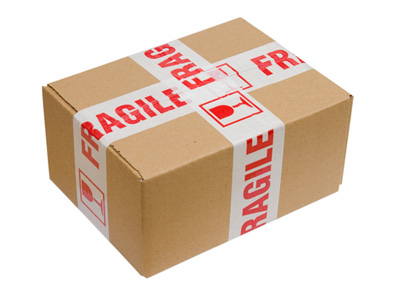 BBS Ltd dispatches orders to addresses submitted by our customers. Please ensure that the address is correct and that you choose the correct delivery zone option at check-out.
*** Stock availability, only orders with all goods in stock and marked, "Order now for immediate delivery" can be sent immediately, Please ring 01252 727755 to request a part order.
United Kingdom
£3.95 - For orders under £100 normally delivered by Royal mail Tracked 48 in 2/3 working days.
£7.95 - Express despatch is sent by Tracked 24 or DPD Courier.*
Free delivery*- All orders With goods value over £100 are delivered Free with full tracking by DPD.
**Express Despatch is despatched the same working day on a 24 hour delivery, as long as order is placed before 2pm and the item is in stock***, (Working days are Monday-Friday.... if you order on a Saturday / Sunday expect delivery on a Tuesday.) This can sometimes take two days depending on geographical location. Regretfully, refunds cannot be offered on exceptions beyond our control.
Account Customers - We do not offer Free Delivery or deliver to Third parties without prior notice or Quotation, please ring 01252 727755.
Channel Islands, Isle of Man
We send all parts via Tracked 48, however BBS ltd DO NOT send whole machines outside of the U.K. or to the Channel Islands and Isle of Man. We also do not charge V.A.T. on deliveries to the Channel Islands or The Isle of Man. By choosing the correct option at check-out, the system will deduct V.A.T. from the order.
Republic of Ireland
£11.95 for small orders (under £100.00) - No Machines, Please use Eire postcodes in all orders
£19.99 for large orders (over £100.00) - No Machines, Please use Eire postcodes in all orders
Rest of world
Regret we Do Not deliver parts or machines to other world destinations. However we can send these to a UK address.
Free Delivery terms
*Free delivery offer is for "Goods value" over £100 (Price) and is only available For deliveries to the U.K.; (**This offer does not apply to Account customers orders.)
Account orders are charged at £3.95 for each Maximum size 508x508x508 box (sent by Tracked 48) and £7.95 for whole machines (these are sent DPD).
Any breakages and discrepancies must be notified to us within twenty four hours of receipt - otherwise we regret no claim can be considered.
(Use 01252 727755 or retail@magimix-spares.co.uk)
Delivery companies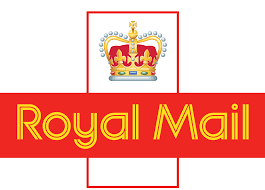 BBS ltd use Tracked 48 as our standard delivery – if you purchase Magimix spares online a tracking email will be sent to you on despatch from our warehouse, if you buy over the phone please give your email address and we will email tracking.
If you are not in the parcel will be left in your registered Safeplace or delivered to a neighbour. Royal mail will leave a 'Something for you' card through your letter-box to let you know if they cannot deliver, and take to the local post office.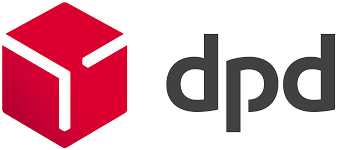 BBS ltd use DPD to ship our valuable and bulky parcels. If you choose Express delivery we will send the fastest way possible. DPD is the most innovative parcel carrier around. Thanks to their industry-leading Predict service, they can provide you with a one hour delivery window of which you are notified by Text Message, email or both, so you don't have to wait in all day. Text messaging is the preferred method as you will more likely to see the notification at all times.
What's more, it enables you to watch the progress of your delivery on a real-time map, all the way down to the final 15 minutes before delivery.
PERSONAL SERVICE
To give the DPD SMS and email notifications that personal touch they tell you the name of the DPD driver, as well as the position of your delivery in the queue that day.
You don`t even have to use the SMS or Email notifications any longer as you can now download the DPD app for your smartphone. Once you update the app with your details it is automatically updated with any deliveries that are coming your way - See links below
IN-FLIGHT OPTIONS
As well as keeping you informed at every stage of the journey, DPD believe in maximising choice and convenience. That's why they provide access to a suite of options both on the day of delivery and the night before, allowing you to take delivery of your goods in a way that suits. If you wish to reschedule, you can:
Select an alternative delivery date
Opt for delivery to a nominated neighbour
Have the parcel left in a specified safe place
Collect the parcel from your local DPD Pickup Shop
Take a look at the short video below:
Back to Information Index
Back to Top